The Silvercrest Group has excellent engineering facilities. We can manufacture and refurbish submarines, Rovs, diving systems, and subsea equipment.
Office and Administrative Facilities.
Office space, which comprises the administration, design office, and three open-plan project offices.
Fully integrated design, administration, sales and stores software system, tailored to meet our unique requirement for subsea work.
Computerised office system with workstations in the production facility, and in the administrative facility.
Logistic tracking system for management of clients assets, whether in the field or in the workshop.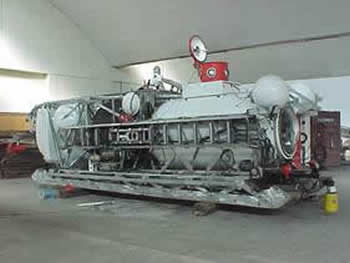 Submarine Rebuilds.
Submarine Trials and Testing.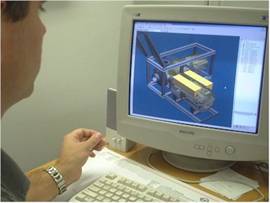 Design Office.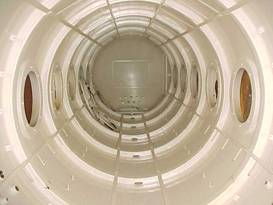 Submarine Manufacture.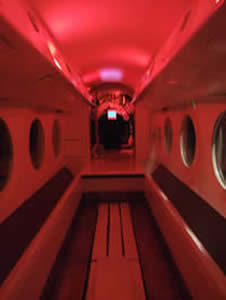 Tourist Submarine interior being refurbished.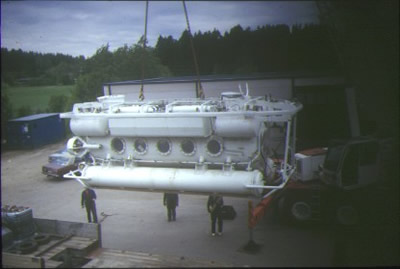 Submarine test and diving trials.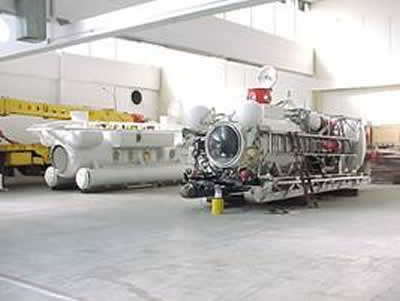 Submarine Construction.
T-SUB Refit Programmes.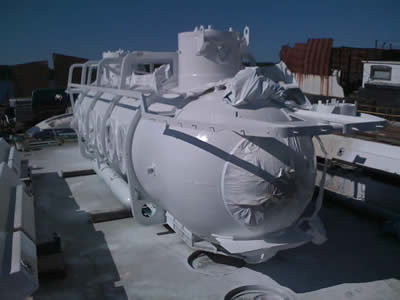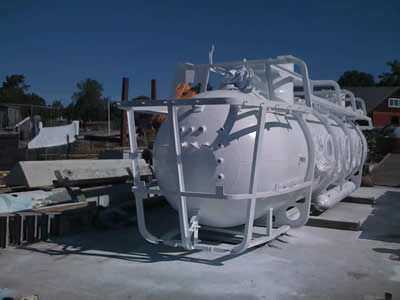 Submarine Rebuilds.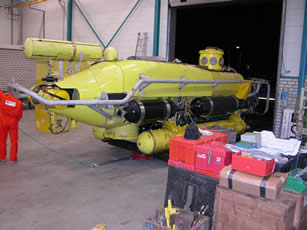 Perry Submarine being Refitted.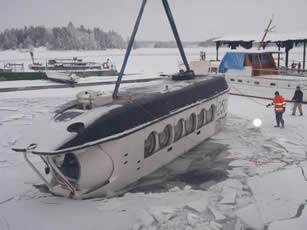 Submarine diving trials.

Large Tourist Submarine Maintenance.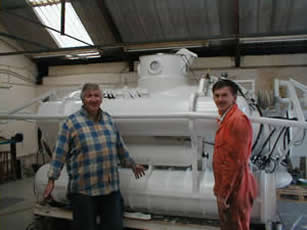 Mini-sub Refurbishment.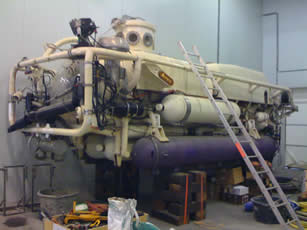 Submarine Maintenance Programmes.
Silvercrest provide a wide range of customer support services:-
Submarine inspections, surveys, and valuations.
Submarine repairs.
Submarine refit and maintenance programmes.
Submersible re-builds.
Rov inspections, surveys and valuations.
Diving equipment inspections, surveys and valuations.
Subsea equipment manufacture and refurbishment.
Liaison with classification societies (ABS, DNV, BV, Lloyds, GL and others).
Submarine Pilot Training Courses for submarine buyers.
Subsea Equipment Sourcing and Supply.
The provision of experienced Submarine crews and Rov personnel.
Subsea equipment design and engineering support.
Tourist submarine site surveys.

Contact us today to discuss your underwater project, we are always pleased to offer help and assistance.

SILVERCREST SUBMARINES.
Tel: (+44) 1285. 760620.
Email: sales@SilvercrestSubmarines.com